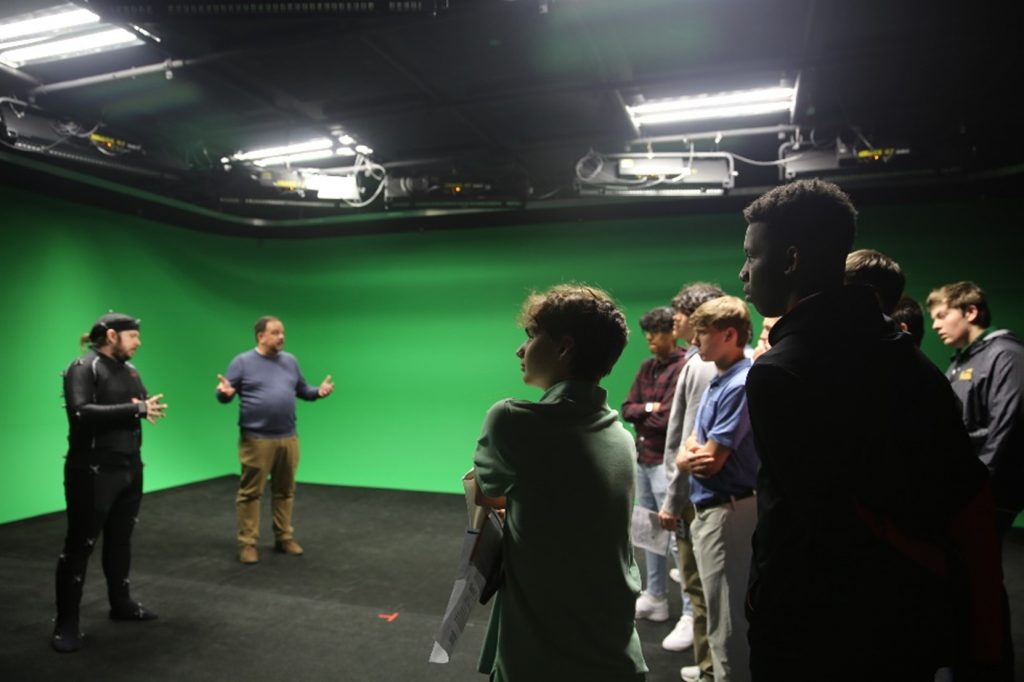 The Digital Media Institute hosted a Preview Day on March 18, 2023 for high school students to tour the campus and talk to faculty and DMI students. Touring students were shown the building, which includes our two classrooms, Flex Lab, studio, and breakroom.
All hands were on deck for Preview Day. Touring students met the support faculty, including DMI recruiters. Instructors Greg Nelson and Mirla Enriquez discussed their programs, while DMI students showcased their work and process. Adjunct Instructor Baron Capers explained the 3D printer and tech in the Flex Lab. Teaching Assistant Cameron Nichols, alongside a student, showed off the Motion Capture set-up in the 1500 sq. ft. green screen cyclorama studio.
The Digital Media Institute is looking forward to hosting more open house opportunities in the future. Thank you for stopping by!