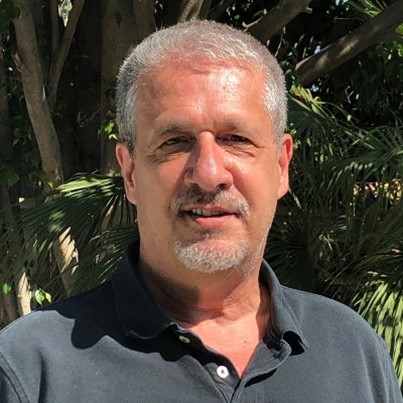 Noted Visual Effects and 3D Artist Bill Arance tuned in remotely to speak to the Digital Animation and Visual Effects class in early March. Bill spoke of his 40 years working in the film industry, including his work on the classic 1982 film TRON and the 2016 HBO series Westworld. Additionally, Bill spoke of his time working with renowned director James Cameron and shared decades of wisdom working in the industry.
Bill told students that standing out from the crowd "goes beyond knowing the software [and] knowing the tricks. It's all [about] showing up and being engaged. Knowing how to be part of a team [and] recognizing that the team depends on you just as much as you depend on them."
Bill has worked as a Storyboard Animator, VFX Airbrush Artist, 2D Digital Animator, 3D Lightwave Generalist, Photorealistic 3D Modelist, Surface Painter, and MAYA Animator. Bill has also worked on movies such as Who Framed Roger Rabbit (1988), Mortal Kombat (1995), and Scooby Doo (2002).